I Love My Cookie Scoop – Make Perfectly Formed Cookies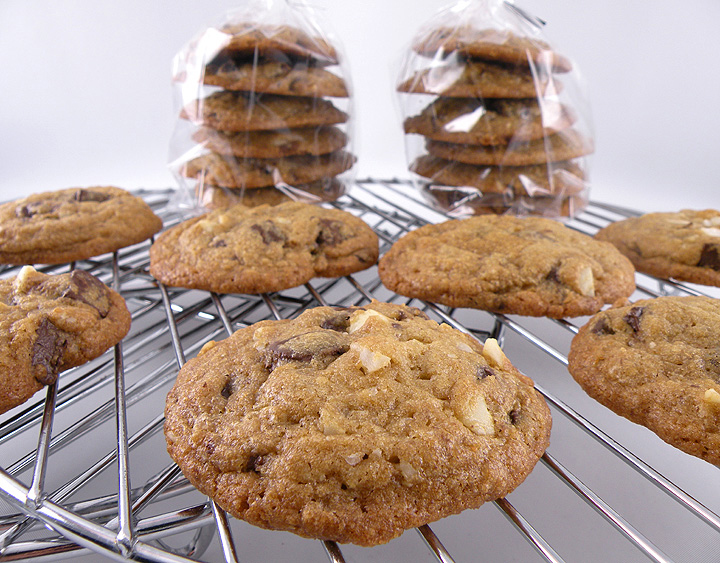 Last week for teacher appreciation week, I made 10 dozen cookies for the teachers and administration at my children's elementary school. I have been baking homemade cookies for the school since my daughter was in preschool. I have developed quite a reputation for delivering warm, chocolate melted, straight from the oven home baked cookies. I made chocolate chunk macadamia nut, white chocolate macadamia nut, double chocolate pecan and oatmeal raisin. I like to make all of my cookies the same size and shape not only because they look pretty but they cook more evenly. My favorite tool to use is my cookie scoop! It is amazing how quickly you can create a batch of perfectly formed cookies with a cookie scoop. This cookie scoop is similar to the one I use. Click here for my trick to always have fresh baked homemade cookies on short notice.
Straight from the oven chocolate chunk macadamia nut cookies.
Double chocolate pecan cookies