Cheap and Easy DIY Pumpkin Topiary (Dollar Tree Crafts)
Learn how to make my cheap and easy fall DIY Pumpkin Topiary. I reused things I had around the house, purchased pumpkins and flowers from Dollar Tree, and used inexpensive paint from the craft store. This fall Dollar Tree craft came out beautiful!
The base pedestal is made from household items and painted with metallic bronze spray paint to give it a rustic look. There are a lot of reused items that can be used to create this design. I used a paper plate, plastic bowl, a paper tube (salt container) and wood stir sticks.
Because of the materials used, I only put it outside temporarily and keep it protected inside for a festive, indoor fall decoration. This is a small topiary that measures about 23 inches tall. It's perfect next to a fireplace, a side table, or anywhere else you would like a beautiful fall decoration.
Materials to make the DIY Pumpkin Topiary
2 Plastic Bowls
1 Sturdy Plate
1 Cardboard Cylinder (Salt or Oatmeal Container)
Wood Stirrer Sticks
Floral Foam (Dollar Tree)
3 Foam Pumpkins (Dollar Tree)
Autumn Leaves and Flowers (Dollar Tree)
Hot Glue Gun
Amazon Associates Disclosure
www.GinaTepper.com is a participant in the Amazon Services LLC Associates Program, an affiliate advertising program designed to provide a means for sites to earn advertising fees by advertising and linking to Amazon.com.
How to Make the DIY Pumpkin Topiary and DIY Pedestal
Arrange the plate, bowl, cylinder, and bowl together as shown.
Hot glue them together.
Remove the wrapping on the salt container.
Glue wood stirrers around the cylinder as shown.
Fill the top bowl with floral foam and arrange the Dollar Tree fall flowers and leaves.
Remove the stem from two pumpkins.
Paint the pumpkins and glue together with the stem on the top pumpkin.
Glue the pumpkins to the top of the floral foam to complete your beautiful, fall DIY Pumpkin Topiary.
More DIY Fall Crafts and Decorations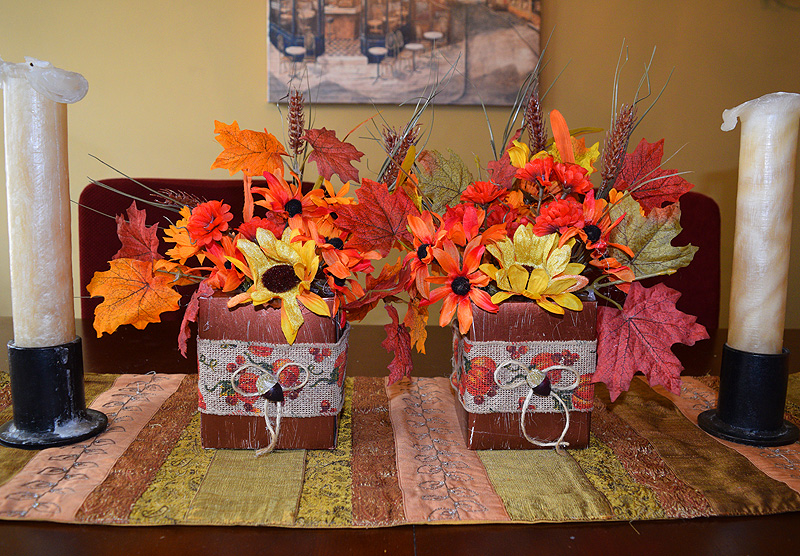 Easy DIY Fall Centerpiece (Dollar Tree Crafts)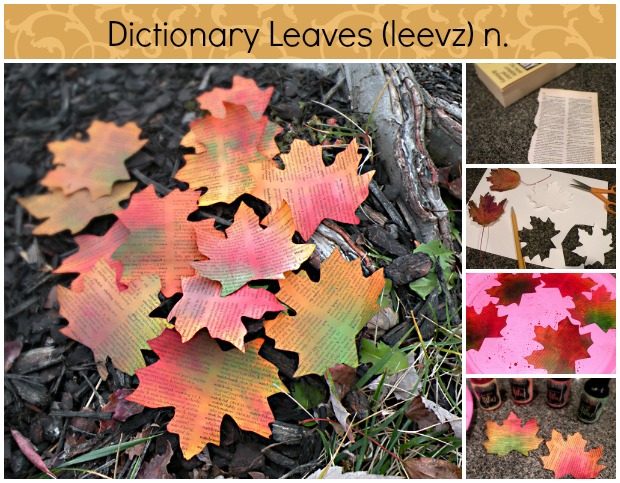 How to Make Fall Leaves (DIY Fall Decorations)