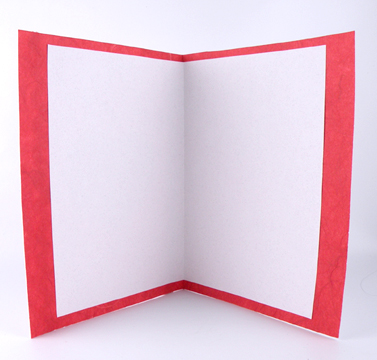 I haven't purchased a card since I realized how easy it was to create beautiful handmade cards. This one is fun to make and is sure to warm the heart of your Valentine. Some of the items you may already have.
Difficulty – Easy
Materials
White and red  scrapbooking paper (cardstock weight)
Red ric rac
A small piece of red cardstock
Red heart button
White thread
Paper crimper
White stationary paper
Craft glue
 Instructions
Cut a piece of the white and red cardstock 10" x 6 ½ ". Fold in half so the card measure 6 ½" x 5". The cardstock I used was double-sided with red on the inside so I folded the paper so the white was on outside. I also used a leftover piece from when I cut out the card for my paper heart.
Cut two pieces of ric rac the length of the card and glue them about ¼ inch from each side of the front of the card.
Crimp the piece of red cardstock and cut out a heart shape. (If you don't have a crimper you can fold it accordion style  and smooth out the paper to duplicate the look)
Glue the heart to the front center of the card.
Feed white thread through the heart button to make it look like it is sewn on to the card and glue to the center of the red paper heart.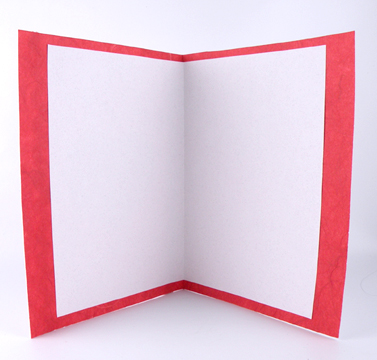 Note:This step is only necessary if the inside of the card is not white. Cut a piece of the white paper 9 ½ " x 5 ½ ". Fold it in half so it fits the inside of the card. Apply glue or glue stick to the wrong side of the paper and attach to the inside of the card.